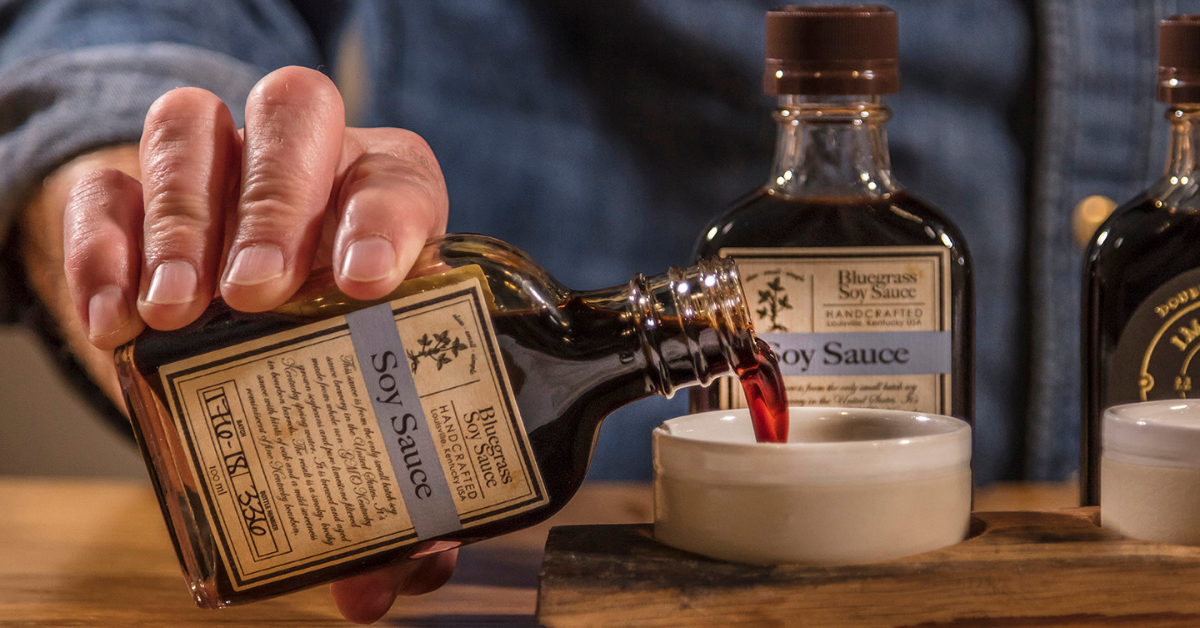 Would you expect to find
a soy sauce microbrewery in the heart of Bourbon Country? To Bourbon Barrel Foods founder and owner Matt Jamie, Louisville, Kentucky, was the obvious location to start a soy sauce microbrewery. Kentucky's claim to bourbon, America's only native spirit, is undeniable. And although soy sauce's roots are in China, the Japanese have taken ownership after perfecting the brewing process over the last few thousand years. 
Matt says, "Not only are they similar in process, but rich with history and heritage as well." Jamie continues, "Both products are fermented, so there's yeast involved. Each product starts with a mash bill. Even the limestone-filtered spring water is a component to the flavor of both bourbon and our product, Bluegrass Soy Sauce." Another nod to bourbon, Jamie's Kentucky-brewed product is finished in repurposed bourbon barrels.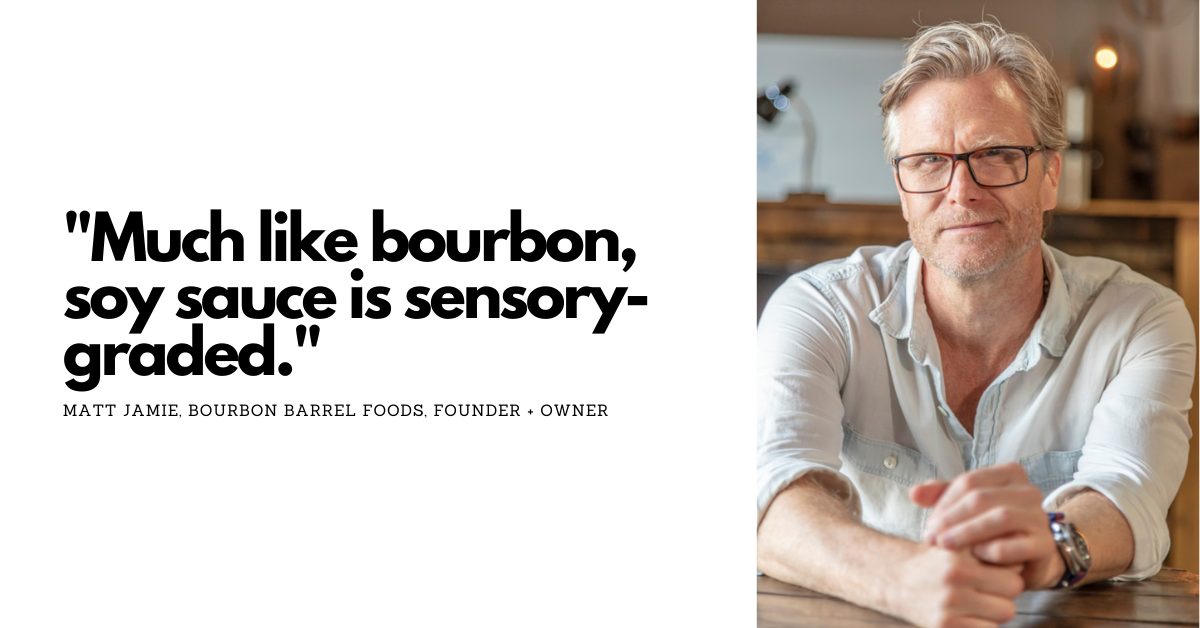 Matt took his first trip to Japan in 2015, nearly 10 years into brewing soy sauce in Louisville, Kentucky. "I didn't go to Japan to teach myself this process. I researched it on my own and worked with what I had – which wasn't a lot!" Matt says, "That is actually appreciated and respected in Japanese culture. They loved the fact that I did it on my own." Matt's trips to Japan were pivotal for Bluegrass Soy Sauce's development and products surrounding Bourbon Barrel Foods. "I learned many new ways to improve quality," Matt says. 
In the Japanese market, much like bourbon, soy sauce is sensory-graded; scores for taste, color, aroma, mouthfeel, and number of years aged are standard. "But the most interesting thing to me was finding out how we could test umami by nitrogen level." Matt continues, "A fifth-generation master soy brewer opened my bottle and ran this test. He showed me the grade. It told me it was good, but then he showed me what I could do to make it better." Jamie says, "we were doing a lot right, but after visiting, we are now doing it better."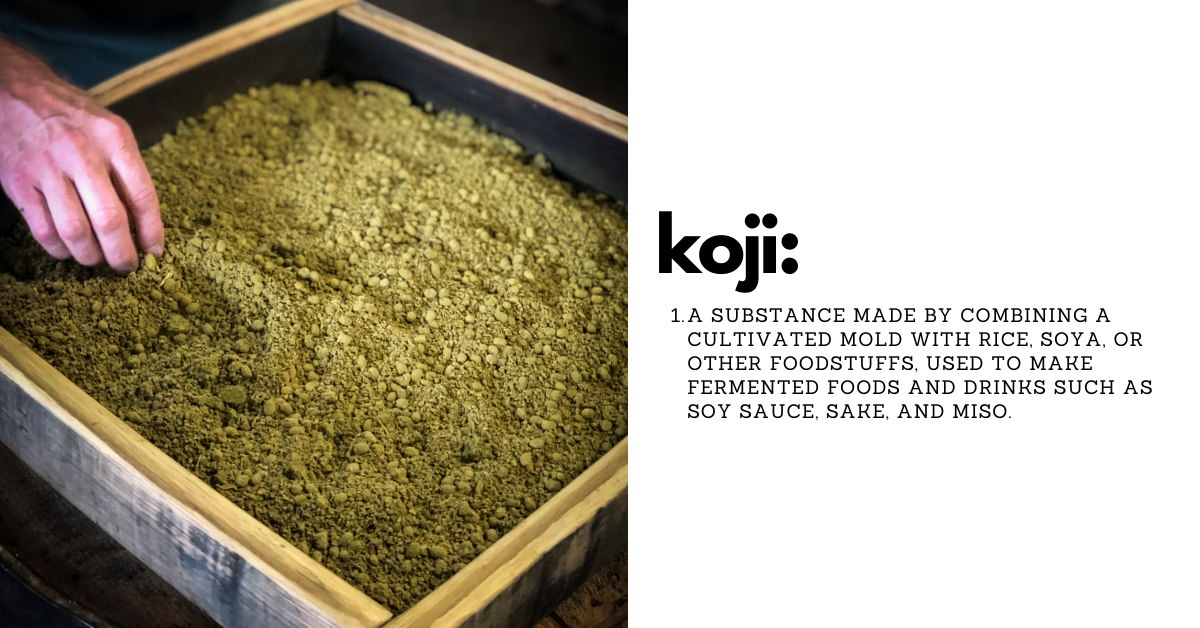 •
"Those relationships and that kind of unity are what I see in the bourbon industry." When I started this, I did not have anyone to lean on or learn from."
"For years, I was the only soy sauce microbrewery in the United States, but I hoped that wouldn't always be the case. If things grew the way I wanted them to, I knew there would be others, which meant competition. And competition would force me to want to be the best." says Matt. Today, Bourbon Barrel Foods is not the only soy sauce microbrewery in the United States. There are currently a handful of American soy sauce breweries with their unique spin on the tradition. "I've seen how competitive the bourbon industry can be, but it helps these companies elevate their game. Just like the bourbon boom, the competition helps tell the story." Jamie says.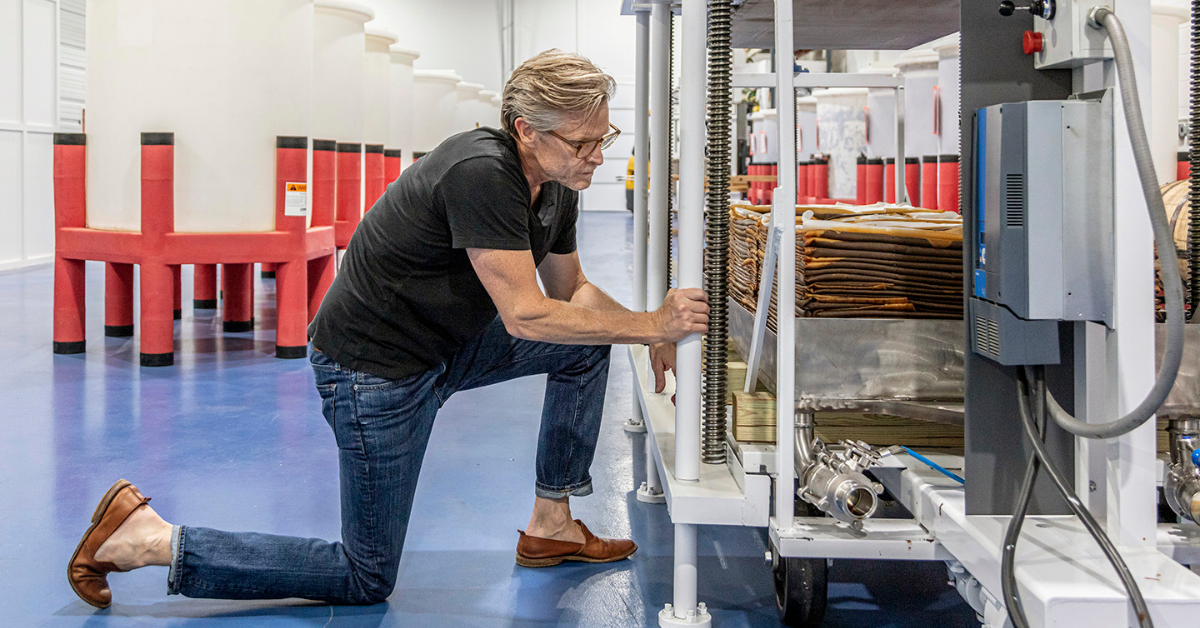 •
"Brewing is simple if you let it be. It's scaling that is the challenge." Jamie continues, "We haven't changed our process, only changed the size of the equipment and the size of our plant," says Matt. After 16 years in business, Bourbon Barrel Foods underwent a complete renovation, expanding the production area from 1500 to 8500 sq ft. "I've sketched equipment on napkins and searched for a manufacturer willing to build equipment unavailable in the US. Matt continues, "I want to always be innovating and inventing and getting better – these challenges are what drives me."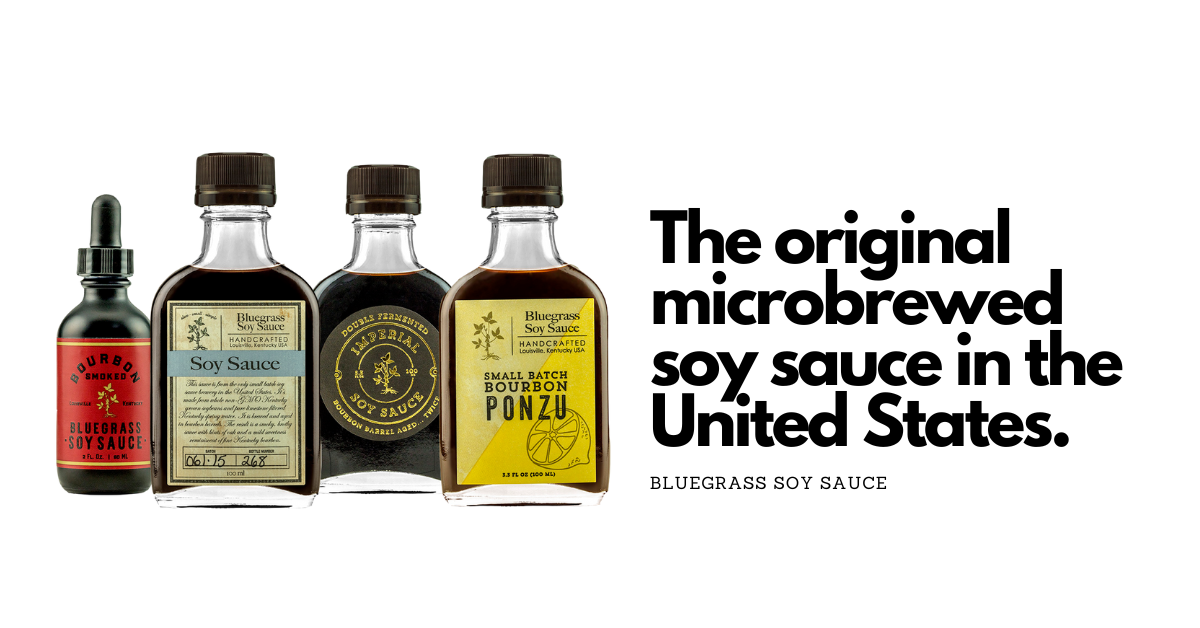 The original, 5-ingredient, barrel-aged soy sauce brewed the United States. Bluegrass Soy Sauce has received recognition and acclaim from chefs, industry experts and gourmet enthusiasts around the globe – it's been featured on Bizarre Foods America, The Science Channel: How It's Made as well as Southern Living, Esquire, Garden and Gun, and Food & Wine.